The company offers official employment in accordance with labor law, social package, additional guarantees and fringe benefits.
Employees of the pig-breeding complex "Petrovsky" receive a monthly meal allowance. Transportation to and from work is provided by the company's transport.
We organize corporate events for our employees; give them presents on holidays and anniversaries.
«Titan-Agro» guarantees
Timely wages and social package
Providing working clothes and footwear
Transportation to and from work is provided by the company's transport
Lunch for employees of the complex at the expense of the company
Corporate events for employees and their children
Success stories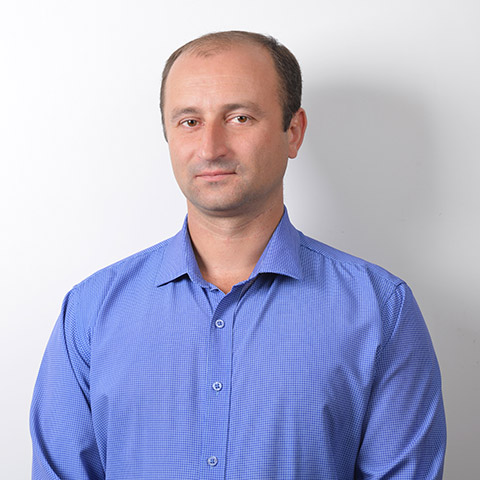 Evgeny Yeremin
Chief Process Engineer of the pig-breeding complex "Petrovsky"
Evgeny Yeremin has made a long career path from an operator to Chief Process Engineer at the complex due to his natural perseverance, desire for discipline and improvement.
As a student at the agricultural university he was enrolled in an experimental group of students who studied for five years in extended educational programs Zootechnics and Veterinary. Already during his first practical training at a poultry farm, Evgeny proved himself well, and he was entrusted to perform the duties of a zootechnician. In 2005 Evgeny Yeremin became a certified zootechnician, but after his graduation the agroindustrial complex did not immediately find its hero.
In 2011 he heard that the new pig-breeding complex "Petrovsky" had been launched. Then Evgeny decided to change his career radically. He started working at ICS as an operator. 8 months later the skilled young specialist was singled out and offered to manage the section of replacements and fattening of the breeding farm. One year later he took up the position of head of the growing section at the growing farm and after this he became a farm manager. There was another career boost in 2017: Evgeny Yeremin was appointed Chief Process Engineer of the pig-breeding complex "Petrovsky". He oversees the work of his own service and supervises the activities of all five separate divisions, where 200 people are employed.
As an experienced employee and a skilled manager Evgeny Yeremin has a piece of advice for newcomers: "Learn! A true professional is constantly improving. I am constantly working on improving my education and professional skills. I listen to audio books, read articles on reliable web-sources, and, of course, communicate with my colleagues – workers or managers. This is one of the most important factors of development. Any knowledge is useful: I've worked in a lot of different industries which has been very good for me. I know the structure of engineering services and security services."
Also our hero has an active civic position: for instance, he and his friends and like-minded people have participated in Saturday Clean-up Event held in the Bird's Harbor.
Evgeny Yeremin has been awarded numerous letters of appreciation by AO GC Titan and Titan-Agro Ltd for his successful work.
In 2020 Evgeny was awarded with a letter of appreciation by Ministry of Agriculture and Food of Omsk region.
Other Success Stories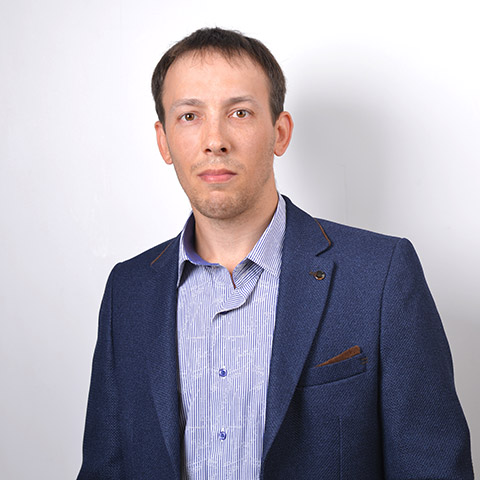 Rigil Tukhtasinov
Electrical engineer of the electromechanical workshop of the feed mill "Pushkinsky"
Rigil Tukhtasinov's career path was not easy: if he had not chosen the agro-industry, he could have become a valuable maintenance worker at any airfield.
He graduated from school in 2008 and then entered A. V. Lyapidevsky Omsk College of Civil Aviation and was enrolled in the specialty of "Technical operation of transport radio electronic equipment".
He graduated from college as an electrician of the 3rd class: the college certificate was his lucky ticket. At that time the feed mill "Pushkinsky" were being constructed. According to Rigil it was very interesting to be part of such a significant and historical event. Without hesitation, he applied for the position of electrician for repair and maintenance at electro-mechanical workshop. Thus, he started working at Titan-Agro Ltd in 2012.
The launch and opening of the feed mill "Pushkinsky" was a special, bright page in the life of the electrician. In that time, he and his colleagues worked without days off. Commissioning, checking and starting the equipment required special attention and knowledge. Persistence, constant improvement of theoretical knowledge and acquiring practical skills had brought results: in 2016 the young and skilled electrician was offered to take the position of an electrical engineer. A typical working day of the electrical engineer starts with a visit to the electro-mechanical workshop, where he assigns tasks to his staff and supervises their performance.
"He's responsible and hard-working. Despite his young age and having relatively little experience, Rigil Tukhtasinov is already quite a competent specialist. He is a very decent person, punctual and solves all the tasks on time. He is easy to learn, which is a big advantage these days. I think that Rigil has a great future in the profession," Chief Engineer of feed mill "Pushkinsky" Yuri Potapov said.
During his work for the company, Rigil Tukhtasinov was awarded a letter of appreciation by Titan-Agro Ltd, as well as a letter of appreciation by the Administration of Omsk District.
Other Success Stories